Please Note:
All Custom trimmed orders are done by hand and we ask that you
please allow approx. 2-3 weeks to allow for material,
production and delivery.
F & J Model Buses is a home based business in Thurmont, MD.
We provide the highest quality
model at a most affordable cost.
We custom trim units in the quantity our client needs.
No job too big or small. We never bank on our name,
only our Quality and cost.
PLEASE NOTE: TRIMMED MODEL MEANS THE BUS IS DECORATED FOR A COMPANY'S LIVERY.
New Bus Arriving in Aug
Washington DC Metro Bus
Washington DC Metro Articulated Bus
(CENTER IS RUBBER and ACCORDION BENDS)
Bus measures approx. 16" long, 3" high, 2" wide.
The bus sells for $55. without destination and $65
with choice of destinations from list. Destinations applied to front and curb side
Our Choice of destination signs include:
NOT IN SERVICE, J2 MONTGOMERY MALL, R2 - FT. TOTTEN, X2 - MINNESOTA AVE STA.,
Q2 SILVER SPRING, Q2 SHADY GROVE, A6 VALLEY GREEN, A6 GREEN VALLEY
Special Items Available for a Limited Time
We have a few NABI LF buses available with real lights.
We also have Eagle 10, MCI G with real lights and a box truck with real lights as well.
Please contact us for pricing while they last!
We have also added a Special Item Page! You can find our new section by Clicking Here or clicking on the
Special Sale Words on the top of every page of our site. This section will feature items NOT Found anywhere else on
on our site and are 1 of a kinds. So, if you see something you like Click the "Add To Cart" Button below the item
before someone else does!
Once the item sells, it will be removed from our site and we might not get it back...a True one of a kind collectible!
Limited Availability in stock of Discontinued
Greyhound Buses In Stock 1/87 Scale
Atlanta Destination Greyhound Bus $ 45.00
Chicago Greyhound 1/87 Scale (Limited Stock)
Price $45.00
San Francisco Greyhound 1/87 Scale (Limited Stock)
Price $45.00
Visit Our Special New Ray Page for Special Discounts on
Quantities Are Limited so act fast!
Click Here for the $avings while they last!
A.C.F. Brill Bus Name Plate

A three and one half inch in diameter metal nameplate from an A.C.F.-BRILL bus.
This nameplate does show some wear
Price $50.00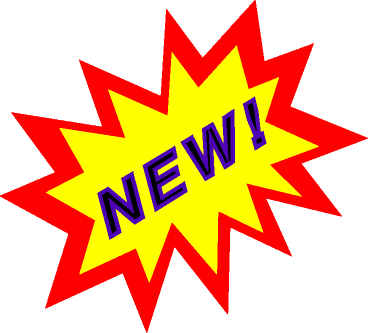 NABI BRT model with lights
Price $60.00
2015 Untrimmed Prevost H3-45
Price $18.00
Price $28.00 Trimmed
2015 Untrimmed Prevost H3-45
1:64 Scale Diecast
Price $49.00 Untrimmed
Price $60.00 Trimmed
2015 Prevost H3-45
POTOMAC TOURS located in (MD)
Price $28.00
Contact Information
Telephone 301-676-2100

(8AM-8PM Eastern Time)

Important Phone Policy: PLEASE WHEN YOU CALL PLEASE MAKE SURE YOUR PHONE IS UNBLOCKED OR WE WON'T ANSWER YOUR CALL.

When a phone number comes up as RESTRICTED that means the caller DOES NOT WANT ME TO SEE THEIR #..

AGAIN, PLEASE UNBLOCK YOUR # WHEN YOU ARE CALLING US. Thank you for your understanding in this matter.

Address

12 Shipley Ave. Thurmont, Md. 21788
Email us with any questions, comments or suggestions at sales@fjbuses.com


Emails will be answered within a 48 hour time period
I

mportant Note on the items we offer:

The Die cast buses and trucks listed on this site are not toys.
They are Highly Detailed, limited edition replica
and most were not meant for Children under the age of 8, due to small parts that could pose a potential chocking hazard in small children.

E-Mail fjbuses@gmail.com

F& J Model Buses Accepts:


Webmaster: Glen Katz Web Design Services